The Other Wine Excellences: The D.O.C.G. and D.O.C. White Wines of Asti
Wines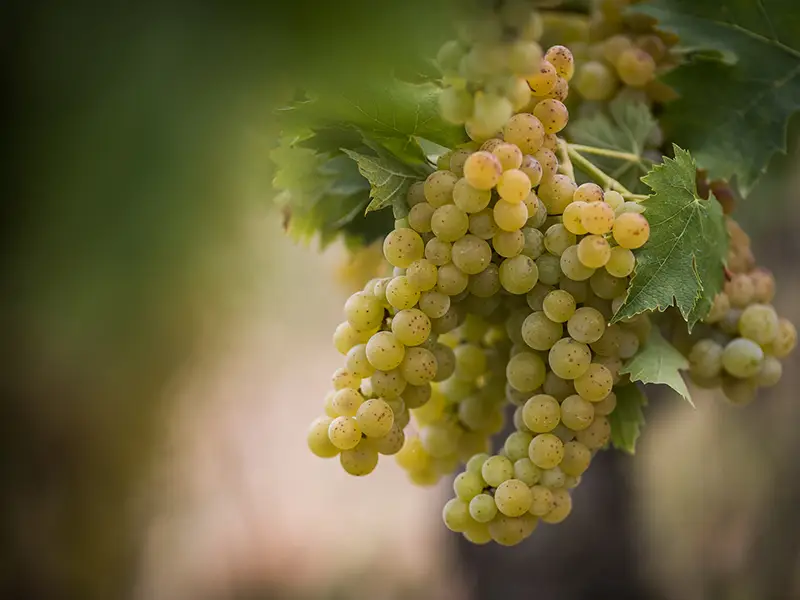 In addition to Asti Spumante DOCG and Moscato d'Asti DOCG , Asti boasts other important whites wines, well known in the national and international wine scene, all designated as Controlled Designation of Origin (in Italian, DOC) or Controlled and Guaranteed Designation of Origin (in Italian, DOCG) wines.
Alta Langa D.O.C.G
Produced from the Pinot Nero and Chardonnay vine varieties, a qualitative certainty in the world of sparkling wines, Alta Langa D.O.C.G. is an artisanal vintage Brut using the Classic (or Champenoise) Method, produced in the areas of Asti, Cuneo, and Alessandria, in the White or Rosé version.
When the aging time exceeds 36 months from bottling, the Alta Langa obtains the recognition of "Riserva".
The grapes are grown in the hilly area to the right of the Tanaro river, over 250 meters above sea level.
In the White version, it shows a straw yellow color with green reflections, and a very fine and persistent perlage. The complex and intense aromas are combined with the harmonious, savory, and full taste that contains almond notes.
The Rosé, on the other hand, has a powder pink color, a spicy scent and a balanced but intense taste, with citrus notes. It is great for aperitifs, but it is also suitable for different main courses.
In 2011, this wine passed from the D.O.C. to the D.O.C.G. designation.
Minimum alcoholic strength: 11.5% vol.


Cortese dell'Alto Monferrato D.O.C.
Shared with the province of Alessandria, Cortese dell'Alto Monferrato is a white wine with delicate tones: Dry, fresh, and light, it can also be presented with a greater structure or in a sparkling version.
With a pale straw yellow color with greenish reflections, Cortese presents itself with a bouquet of floral aromas and fresh fruit, with notes reminiscent of freshly picked apple and hazelnut. The flavor is dry, with a good structure and lively acidity, with a pleasantly bitter aftertaste. It is recommended to accompany cold vegetable and fish appetizers, delicate cured meats, light-flavored first courses, broth soups and fish.
It has been recognized as D.O.C. in 1979.
Minimum alcoholic strength: 10.0% vol.


Loazzolo D.O.C.
Produced in the village of the same name in the Langa of Asti area, in the high hills, Loazzolo is produced from the bunches of Moscato Bianco grapes, which are allowed to ripen and then left to dry slowly. In this way, a sweet and precious raisin wine is obtained, in very limited quantities. that only after at least two years in the cellar gets the name Loazzolo.
Golden yellow, intense and bright, it has a complex and aromatic aroma reminiscent of vanilla, musk and candied fruit and the sweet flavor of very ripe Moscato grapes.
Perfect to accompany desserts and small pastries, at the table it is also recommended to accompany dishes based on foie gras or blue and spicy cheeses. It is also an excellent meditation wine. It has been recognized as D.O.C. in 1992.
Minimum alcoholic strength: 15.5% vol.